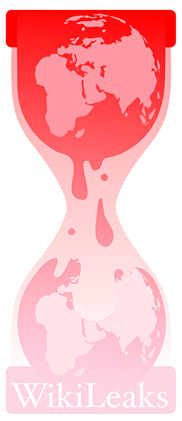 Μια βόλτα από το Athens Drupal Camp στο MIC! Wikileaks report, ηθικό ή μη; Κυβερνήσεις, εταιρείες, Community reactions & "Operation Payback" μερικά από τα όσα συνέβησαν τις τελευταίες μέρες! Κλείνω με το επερχόμενο κινηματογραφικό Tron legacy, cult & geeky- enjoy.
28.14min (51,73Mb)
Show notes
1. Drupal Camp Athens – Drupal CMS.

2. Wikileaks (το site που αναστάτωσε το web και τον κόσμο!) Παρακάτω μια σειρά από links που μάζεψα… Το WL ήταν μόνο η αρχή. Διαφωνούντες ή μη θα έχουμε πολλούς μιμητές. Ελπίζω μόνο να έχουν μια θετική πρόταση και όχι κιτρινισμούς! (Δεν θέλω να αναφερθώ σε ελληνικά παραδείγματα.) Τα pirate parties στέκονται στην πρωτοβουλία. #wikileaks #cablegate . Anonymous's "Operation Payback". Twitter censorship, The first declared cyber war! WikiRebels- the documentary.
(η χρωματική προσέγγιση της εικόνας, δικιά μου…)
3. Θυμάστε το Tron; Tron Legacy για όσους το νοστάλγησαν!

Track List
1. Viktor Gradov – The Space Wanderer
2. Tab – The Excess
3. Sapple – Rockin'